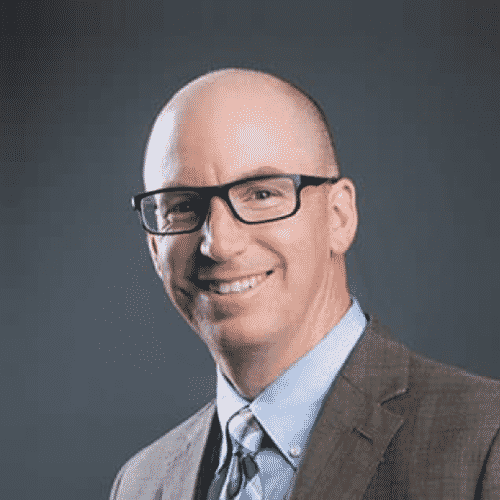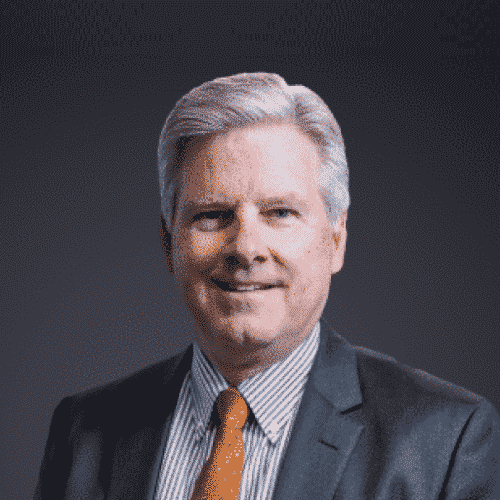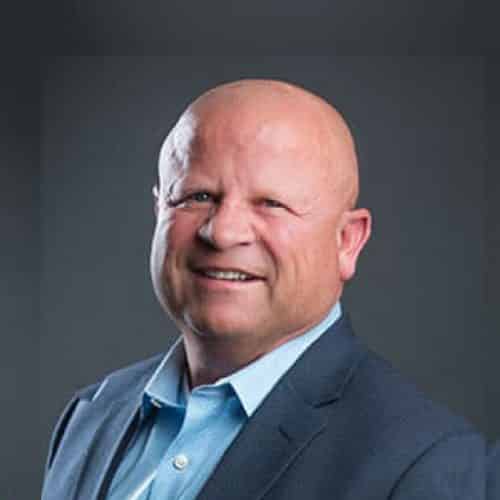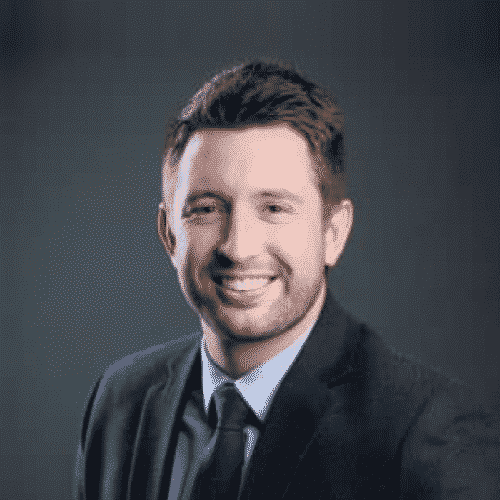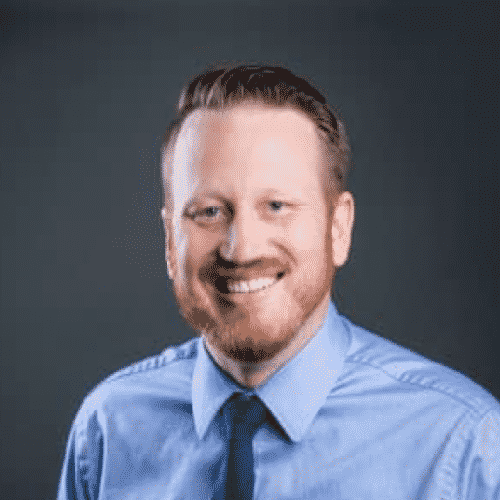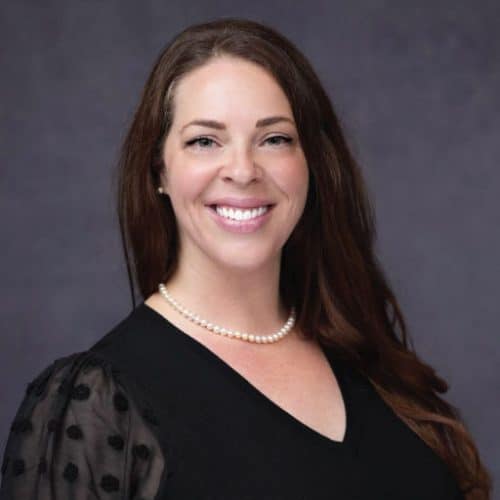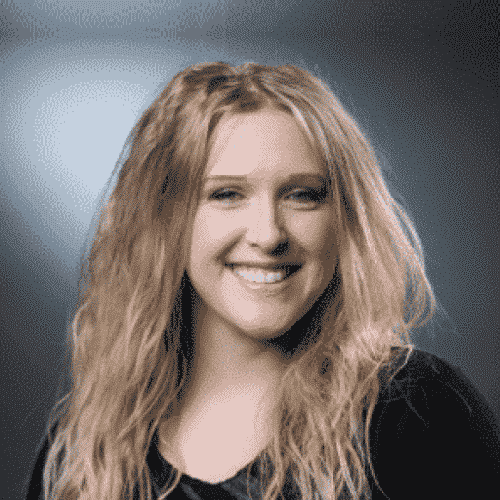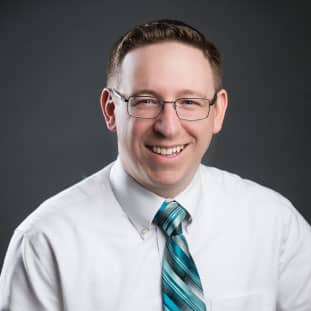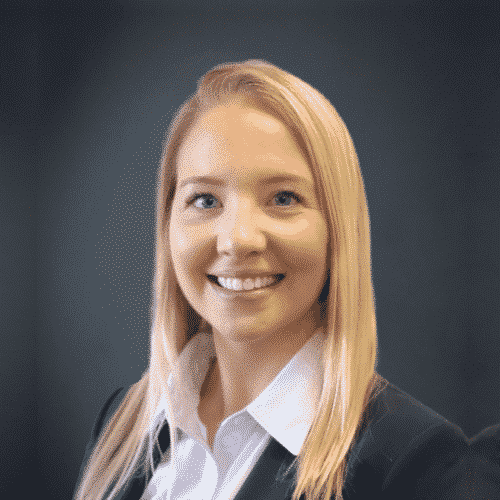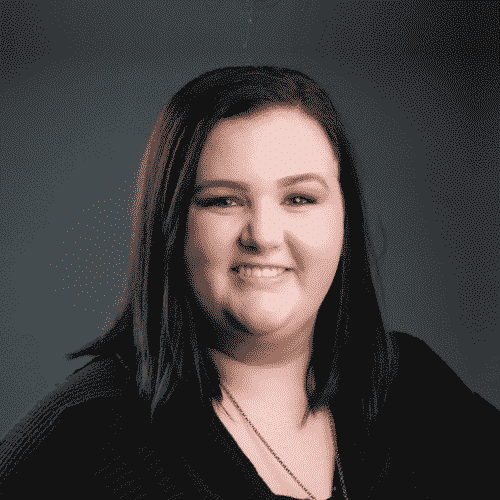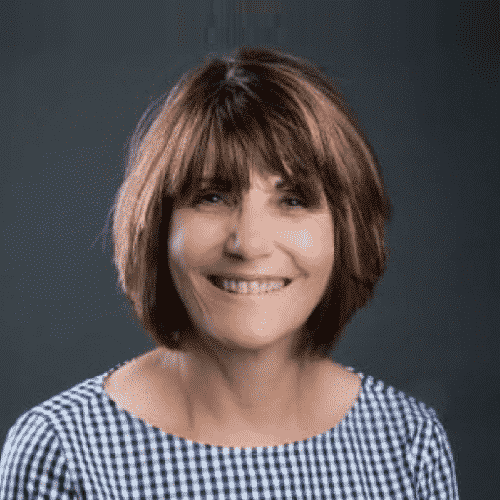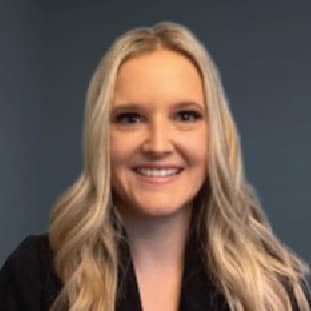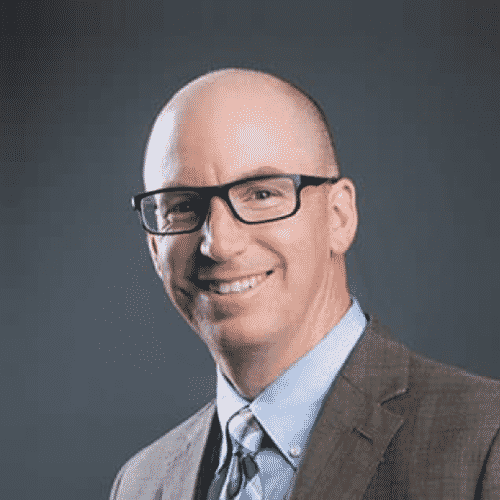 Founder, Co-Chief Executive Officer & Chairman of the Board 
Steven L. DeLong, MBA
Steve has been in the dental industry since 2009. He began as an administrator for a pediatric dental group where he focused his time, education, and professional experiences on relieving the owner providers of the stresses associated with managing both the clinical and business operations of the group. It wasn't long before he and the owners started to see the benefits of professional administrative support and began to explore the creation of a company with the goal of expanding these support services beyond a single practice.
Bluetree Practice Services was born.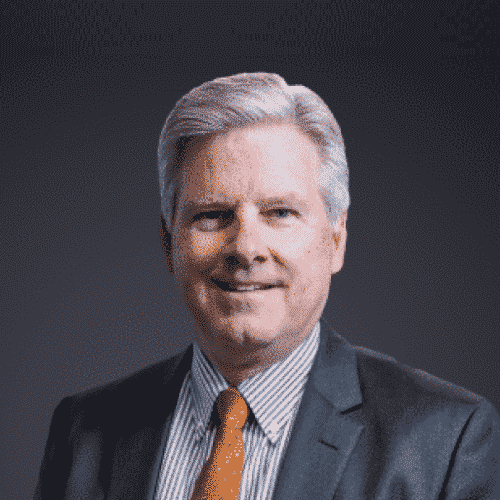 Co-Chief Executive Officer
& Chief Financial Officer
Dave Challis, MBA
Dave joined Bluetree Practice Services in August 2018 and assumed the joint role of Chief Operating Officer and Chief Financial Officer. He oversees the operations of Bluetree's centralized services including finance and accounting, human resources, billing and insurance, information technology, marketing, and facilities management.
Dave has over 18 years of experience in the healthcare industry. His healthcare experience started in 2003 when he joined Saint Mary's Regional Medical Center's management team with responsibility for the Decision Support Group and the hospital's annual budget, treasury management, and the financial aspects of the hospital's $68 million Campus Expansion project.
In 2005, Dave transitioned to Saint Mary's health insurance company, Saint Mary's Health Plans, where he initially oversaw all financial operations and then assumed the role of Chief Operating Officer from 2005 – 2007. As Chief Operating Officer, Dave had responsibility for setting the strategic direction of the health plan and was responsible for all operations. During this time membership grew by 30% and the company reported record profits.
When Saint Mary's was acquired by Dignity Health, the management team was expanded and Dave assumed the role of Chief Financial Officer. He had direct responsibility for finance and accounting, premium billing, underwriting, information technology, actuarial services, and reinsurance. During this time Dave oversaw the set-up of a new self-contained finance and accounting group and participated in the successful implementation of a new core operating system.
Saint Mary's Health Plan was acquired by Universal Health Services (UHS) in June 2014. Dave continued as CFO and oversaw the successful integration of the new Affordable Care Act regulatory requirements and reporting. The company also successfully launched Medicare Advantage products in Nevada and Texas. During this time, post-recession membership grew from 30,000 to over 50,000 members.
Prior to his healthcare experience, Dave worked as CFO for two high-tech start-up companies where he oversaw financial operations, contracts, pricing, cash management, marketing, business development and human resources. Dave began his career with Lockheed Corporation in 1985 where he was a key member of a small team that handled the merger and acquisition activity for Lockheed and managed a corporate venture fund that invested in small high-tech companies with technologies of interest to Lockheed.
Education
UCLA Graduate School of Management, Los Angeles, CA
Brigham Young University, Provo, UT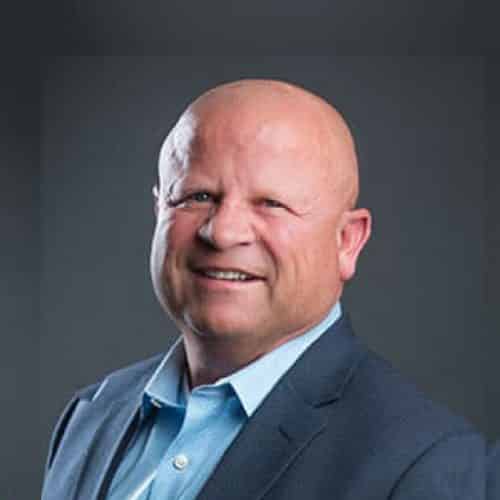 Founder & Managing Partner
Brent Corbridge, DMD, MSD
Life in the Office
Dr. Corbridge is a practicing Orthodontist at Orthodontic Partners, which is affiliated with Bluetree Dental in 2012.Dr. Corbridge is one of the founding partners of Bluetree and currently serves as its Managing Partner. Orthodontics is Dr. Corbridge's passion. He says "It is such a privilege to work with the team I do, and to work with the patients I do. Even after 19 years of producing great smiles,it is still so cool to see the final results. I love to get to know new people and it is always a kick to see what people have been up too."
Memberships
American Dental Association
Northern Nevada Dental Society
the Academy of General Dentistry
Schulman Study Group
Education
Dr. Corbridge received his Bachelor of Science degree from Brigham Young University in Provo, UT. In 1993, he earned his dental degree from Oregon Health Sciences University in Portland, OR and later completed his orthodontic training in St. Louis, Missouri.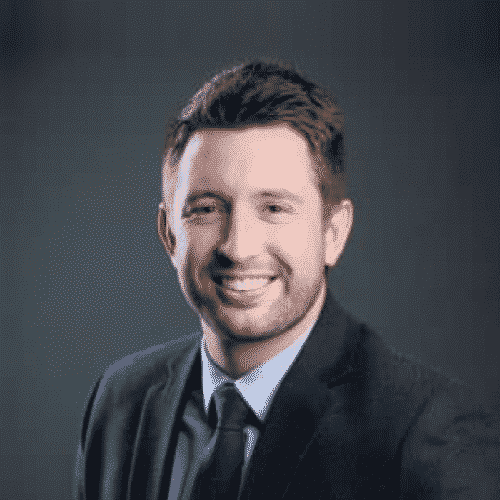 vice president - dental practice operations
Channing Christiansen, MBA
In 2015, Channing joined Bluetree Practice Services and was one of our three Regional Operations Managers. He managed the day-to-day practice operations and provider relations. In 2018, Channing became the Director of Practice Operations where he manages organizational cash flow and forecasting, overseas and leads the annual budget and planning process, and is responsible for the day-to-day operations for the dental practices to help develop and implement our vision and strategies.
In 2011, Channing was a Staff Accountant for a CPA firm and then moved into a Practice Administrator position at Kid Dental in 2013. As the Practice Administrator, Channing assumes the responsibility and oversight for the operations that occurred within the practice to ensure quality and efficiencies were achieved. He managed two dental offices; which included recruiting and hiring Dentists and all other employees.
Education
Channing graduated in 2013 from the University of Nevada – Reno with his Bachelor of Science in Accounting. He then graduated in 2015 with a Master's in Business Administration and Management.
Family Life
Channing enjoys golfing, loves basketball, and gardening with his family. Channing married his wife in 2011 and is a dad to two wonderful kids, one girl, and one boy.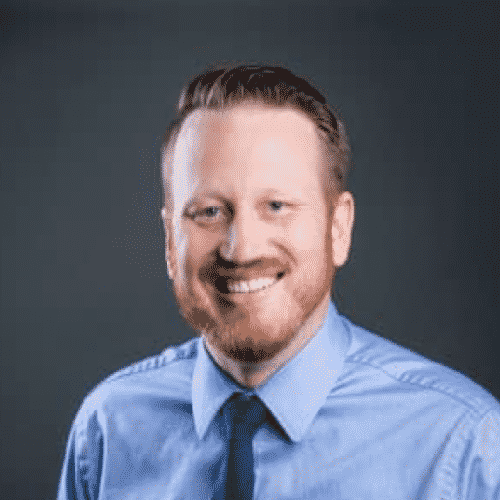 Vice President - Practice Services
Eric Evett
Eric joined the Bluetree Practice Services Team In 2015 as an Operations Manager for general dentistry and oral surgery. Since joining the Bluetree team he has taken on different responsibilities. In 2018, Eric became a Director of Regional Practice Operations where he currently works with all of the general dentistry, oral surgery, and multispecialty practices in Nevada and also oversees Utah.
Prior to joining the Bluetree team, Eric worked with AT&T where he managed the accounts and consulted with several of the casinos and mines in Northern Nevada on technology solutions. While at AT&T Eric was recognized as a top 10 seller in the nation for the Corporate Business Solutions team, was asked to be in the Executive Leadership Circle for the Business Sales Leadership Development Program (BSLDP), and asked to sit on a committee to develop an innovation center for the BSLDP.
Education
Eric graduated from Brigham Young University (BYU) in Provo, Utah with a Bachelor of Science in Exercise Science in 2011.
Family Life
Eric enjoys spending time with his family, new technologies, snowboarding, basketball, football, and photography. Eric married his wife Jessica in 2009 and is a dad to three charming kids, two girls and one boy.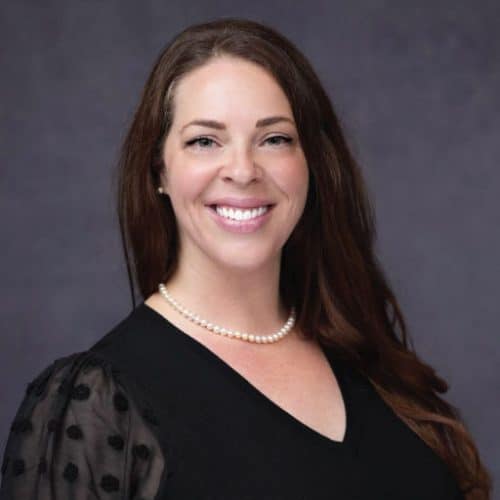 Sr. Director - Development & Strategy
Lacie N. Bourland, MBA, M.Ed., CPXP
COMING SOON!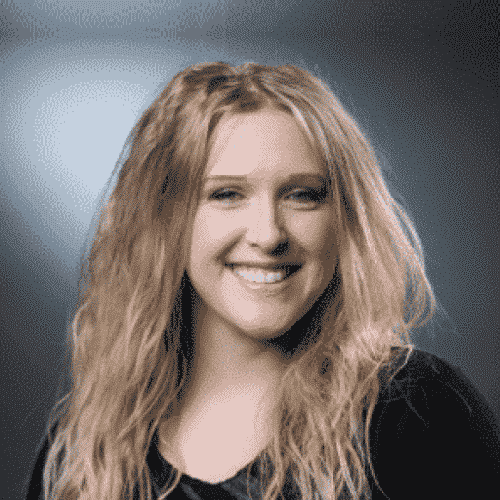 Director - dental practice operations
Bree Johnson
Bree joined the Bluetree Practice Services Team In 2019 as a Brand Manager for general dentistry and oral surgery. Since joining the Bluetree team she has taken on different responsibilities. In 2020, Bree became a Director of Regional Practice Operations where she currently works with all of the general dentistry, oral surgery, and multispecialty practices in Nevada.
Before joining the Bluetree team, Bree worked with The Dentists' Office in Fallon, NV starting in 2007 as their practice manager. She assisted the practice in growing from a four doctor practice with one specialty to a ten doctor practice with four specialties.
Family Life
Bree enjoys spending time with her family, ATV riding, target practice, and watercolor painting. Bree married her high school sweetheart, Matt, in 2004 and is a mother to three girls.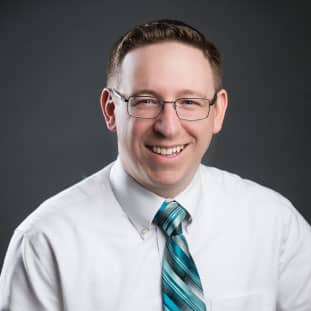 Director - Technology Services
Trevor Hassell
Trevor joined the Bluetree Practice Services Team In 2017 as the Director of Technology Services where he manages the technology needs of Bluetree Dental and its associated practices.
From 2010-2017, Trevor worked for the Department of Veteran Affairs Sierra Nevada Healthcare Center as an Information Technology specialist. In 2013 Trevor transferred to Biomedical Engineering as a Biomedical Engineering systems Administrator responsible for all of the Sierra Nevada Healthcare medical computer equipment and overseeing large scale equipment rollouts.
From 2000-2010, Trevor was a member of the Nevada Army National Guard who deployed for Iraqi Freedom 2 in 2004-2005 and worked as a full-time technician from 2005-2010 as a helpdesk lead and manager.
Education
Trevor completed his Basic Training at FT Benning GA in 2000, Graduated from the US Army signal School in FT Gordon GA in 2001, and obtained a Technical certificate from Central Georgia Technical College in 2009. Trevor has also held numerous Information Technology certifications.
Family Life
Trevor enjoys spending time with his family, hiking, camping, playing with new technologies, and photography. Trevor married his wife Brittney in 2010 and is a father to one daughter and three boys.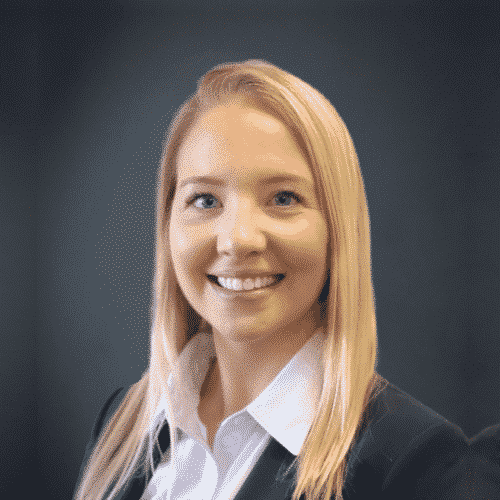 Director - Finance
Jessica Newsome, MAcc
Jessica Moline is the Director of Finance for Bluetree Practice Services, leading the department in supporting various dental offices in 5 states. Jessica knows the importance of keeping practices services simple, as to not distract from patient care. She enjoys giving people something to smile about. Jessica has streamlined monthly and annual financial reporting, performance metrics, and analysis of service lines and expansions, and was voted the Bluetree Practice Services MVP for 2018. Jessica holds a Masters's degree in Accounting from North Carolina State University.
My LinkedIn: https://www.linkedin.com/in/jessica-moline-5aa3b165/
Description of functions
The Finance Department directs all financial and accounting operations for the organization, providing management services to multiple service brands and locations. We have full responsibility for all financial areas including financial statements, budget, debt compliance, tax and treasury functions, cash flow, accounts payable, and payroll. We are also responsible for implementation of all internal controls and regulatory requirements.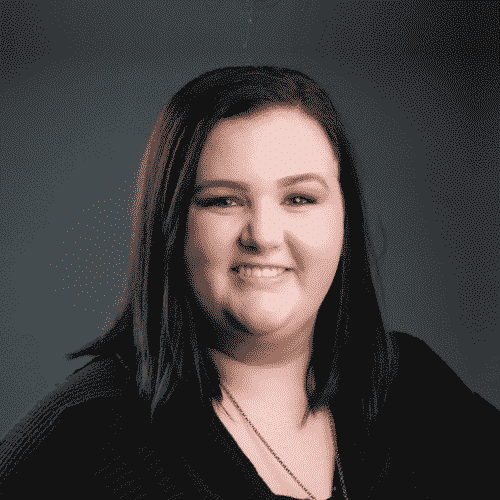 Director - Billing
Kayla Novak
Kayla joined the Bluetree Practice Services team as the Billing and Insurance Manager in 2017 with the formation of the centralized Billing and Insurance Department. She oversees the Accounts Receivables, Insurance Verification, and Insurance Credentialing for our practices spanning across 5 states. Kayla, with the help of her team, has grown the department since 2017 from supporting three practices to all Bluetree partnered practices. She enjoys working with patients and insurance companies in the fast-paced world of Billing and Insurance.
Before joining the Bluetree Practice Services team, Kayla worked with My Kid's Smile Pediatric Dentistry and Orthodontics as their Billing and Insurance Coordinator from 2016-2017 where she was voted the MVP of the practice by her peers in 2016 and MVP of Bluetree Practice Services in 2018.
She started her career as a medical billing company receptionist in 2011 but quickly realized her love of medical billing. She worked in the medical billing field until 2016 when she made the jump to dental.
Kayla and her husband, Robert, have been happily married since December of 2013, and they have one son born in 2020. Kayla was born and raised in Northern Nevada. When Kayla isn't working, you'll find her at the baseball field cheering on her nephew, spending time with her family, and reading. Kayla and Robert love to travel to see their brothers, sisters, nieces, nephews, and parents who are scattered across the west coast.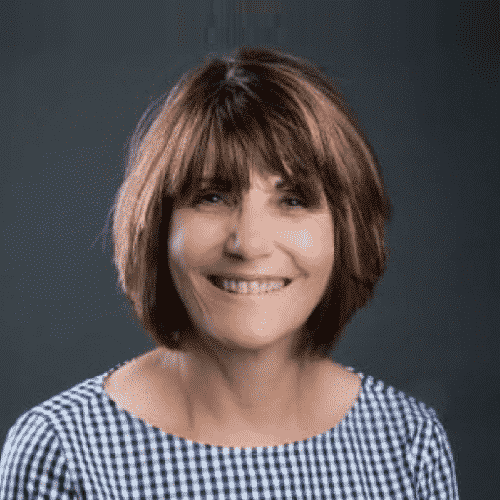 Director - Team Services
Susan Nugent
In 2016 Sue joined the Bluetree Practice Services team. Sue provides the day-to-day leadership of the human resources team including benefits administration, performance management, and recruitment for multiple business locations and the corporate office.
Sue started HR career at the Reno Gazette in 2004. She became the Human Resources Manager and Recruitment Manager and eventually became the Principal Human Resources Business Partner in 2010 at the Reno Gazette. In 2014, Sue became the Director of Human Resources at Trusted Dental Partners, where she has developed the Human Resources infrastructure from the ground up during the acquisitions of multiple Practice locations.
Family Life
Sue enjoys sewing, fishing, hiking, and camping with her family. She has been married to her husband for 39 years and is a mom to one son and a grandma to her three grandchildren. Director - Facilities
Chris O'Higgins
COMING SOON! Sr. Director - Practice Operations - CA & PNW
Peter Stevenson
COMING SOON!
Regional Director - Pediatric & Orthodontics - NV
Angela Lemus
COMING SOON!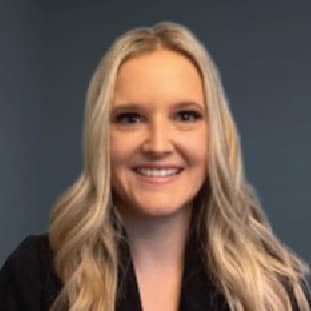 Regional Director - Pediatric Dentistry & Orthodontics - PNW
Ashlyn Yoshida
Life in the office:
Ashlyn's goal is to create an environment for team members to grow, take on challenges and empower each other. Culture is such a strong influence in everyday life, she wants to provide the best example she can of support, encouragement, and mentorship, all while being her team's biggest fan.
Life at home:
Ashlyn enjoys spending time with her family, camping, and sunny vacations. She has been married to her husband Michael since 2011, she has a son who always keeps her laughing.
Quote:
"Blowing out someone else's candle doesn't make yours shine any brighter"